CHECK OUT WHAT YOUR NEIGHBORS IN MIAMI ARE SAYING ABOUT US
My car got broken into during the night recently and everything was taken. My wallet, my ID cards. Its was devistating.They shattered my door window and cracked my windsheild in the process. Orange Blossom took care of me immediately. They called my insurance directly and charged me a fraction of what safelight would have. Props to Kevin and his partner. They got to my house quickly, replaced the glass and cleaned the shards out of my car. It took them less that half an hour and they were the sweetest gentlemen the entire time. I know I will come to them for any other glass repair or replacemnet, for the rest of my driving kife.
MayForDays
21:20 30 Jan 23
No complaints. Quoted price on phone, they came the next day and replaced windshield. The installer was quick, professional, and did a perfect job.
Open on weekends. The owner is a great guy
darlen chatoori
19:41 27 Sep 22
Having to deal with the need to replace a shattered rear window on vacation in an unfamiliar area was a stressful situation but Mike at Orange Blossom Auto Glass was incredibly helpful and professional and made sure to accommodate our traveling needs and the technician who performed the job did a great job as well and sent me pics while we tried to still enjoy our vacation plans! The staff at the golf course even commented how neat and clean he was performing the task in their parking lot!
Christine Mancuso
22:01 13 Jan 22
I would highly recommend this company. From the first phone call to the actual windshield installation, everything went so smooth. Frankie came on time, was polite, pleasant, and knowledgeable. He had us on the road again in short order!
Betsy Harris
20:30 11 Feb 21
Good service thank you for the professional service 👍👍
Andrew Ortiz
09:42 28 Aug 20
Very cool people ! They work with you and have the quickest installer . Mine was Angel very cool guy did amazing job and in timely manner . Recommend 100%
yomar delgado
22:46 14 May 20
Excellent and knowledgeable service. Highly recommend these guys to take care of any of your vehicle care needs
Harold Estrada
10:52 27 Dec 19
This place has the best price by far and free mobile repair. The technician showed up to my house early, he fixed my windshield in 13 minutes, he was polite and answered my questions. I can't imagine how anyone else can want more than that!!?!
Scott Allen
12:00 26 Oct 18
Orange Blossom Auto Glass worked directly with my insurance company, easy with no hassles! Timely service, my windshield was replaced the very next day. Wyatt and his partner were on time and provided very professional service. Thank you!
Anne McKay
18:59 12 Oct 18
Just replaced my wibdshield. Wyatt did his job quick I mean very quick! He also asked if I had comprehensive on my insurance so that he could not charge me. Kind, quick, and job done well. Thumbs up!
Seung Han Kim
18:01 12 Sep 18
This was so easy it was unbelievable. From the minute I spoke to Ashley until Wyatt had finished the replacement ( very quickly and professionally) It couldn't have gone any better. I hope I never have to have my windshield replaced but if I do I will go to Orange Blossom Auto Glass.
mark harrison
15:22 11 Sep 18
Carol was friendly and efficient on the phone helping me get set up. Wyatt was timely, nice as could be, and extremely quick with the installation... which was conveniently done at my residence. Highly recommend using Orange Blossom Auto Glass for windshield repair/replacement.
Luke Johnson
14:59 07 Sep 18
Quick service and best price in town.
Jessie Mau
17:46 06 Sep 18
Barre Baggett
17:14 20 Aug 18
The service was quick and painless. Cleaned after himself and put all my stickers back on the glass. That saves me a world of headaches with getting new ones at work. Thank you again.
Janice Pedroza
12:32 14 Aug 18
Wyatt was on time and professional. All in the office were great too Thank you
Barbara Barber
14:34 27 Jul 18
Awesome experience. Fast and professional.....Thanks Wyatt!!!!
Davin Lau
16:11 26 Jul 18
Wyatt Johnson was on time, professional, and fast. Highly recommend!
Shannon Crim Mosey
12:17 03 Jul 18
We immediately respond to all requests during business hours!
OUR PROMISE TO YOU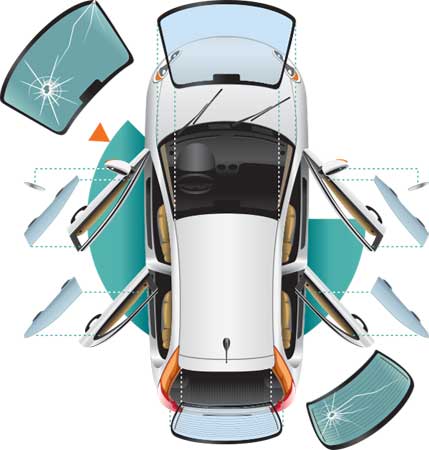 Zero Out of Pocket Insurance Claims
Florida law requires no insurance deductible for all windshield replacement claims
We Use Only the Highest Quality Materials
OEM glass and state of the art adhesives on every installation
We Work With Your Insurance Company
We are a preferred auto glass provider for all major insurance carriers
Free mobile service anywhere in Florida
No need to take time off from work. Our mobile technicians will come to you at no extra charge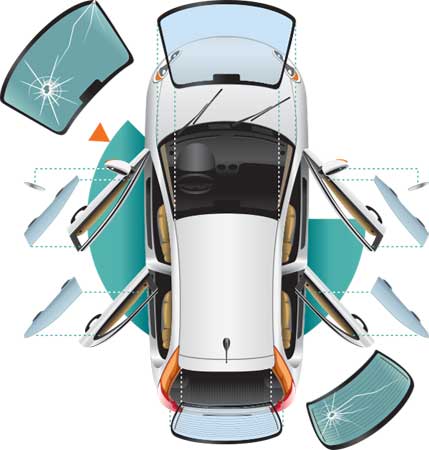 Lifetime Warranty
Your satisfaction is our NUMBER 1 concern and we proudly stand behind our work. Warranty Information
No Hidden Fees
There are never hidden fees for mobile service, waste disposal, sales tax and warranties. Many other companies do not disclose these costs
Fast, Same Day or Next Day Service!
In most cases, we can repair or replace your windshield within one business day
Experienced, Expert Technicians
Our certified technicians have an average of 25 years experience
Miami's #1 Windshield Replacement & Repair Service!
Just one visit to Miami, Florida, is enough to know how glamorous the city actually is. It has beautiful blue beaches and a vibrant nightlife; the city calls out to travelers to come and feel the magic of Miami.
However, the magic of the city doesn't make you insusceptible to windshield damage. Debris or a small accident can hit the windshield and leave a chip behind. If not fixed right away, it could possibly lead to increased damage.
Orange Blossom Auto offers all Miami residents and visitors effective windshield repair and replacement services. These services are designed to make sure that you remain safe while driving and your car remains in good condition.
To elaborate, our services are enhanced by the technical expertise of our staff. Each technician has access to premium, state of the art materials and tools. Regardless of whether you drive an SUV or a minivan, we are equipped to replace or repair the damage with ease.
Additionally, you won't have to worry about a job well done. We integrate trust and integrity in what we do. We ensure you get the best windshield repair and replacement services in Miami, Florida.
Quality control processes, attention to detail, and technicians eager to get the job done with precision. This is what Orange Blossom guarantees whether you need a minor windshield repair service or a complete replacement in Miami.
You can give us a call at (786) 206-6614 and get a free quote for your needs. Our team will make sure that all your questions are answered and your repair needs, fulfilled.
Why Choose Orange Blossom Auto?
All Insurance Claims for Windshield Replacement in Florida Require Zero Dollars Out of Pocket
Mobile Services Allow Our Services to be at your Doorstep Anywhere in Miami, Florida
Our Quality Services Make Us a Choice Auto Glass Service Provider with Major Insurance Carriers
We Offer Lifetime Warranty with All Windshield Services
All Services are Offered at Low Prices, Making Us Cost-Effective
Efficiency is the Name of the Game at Orange Blossom Auto, Guaranteeing Same Day / Next Day Services
Ensuring your Safety with Quality Windshield Repair in Miami, FL
Damage to windshields happens instantaneously, without any warning. In fact, you may not even notice the chip or crack for a few days because it is so small. However, it can be a real safety hazard for you and your passengers.
Even the slightest chip needs to be repaired as soon as possible. It can spread and your windshield might end up needing a complete replacement, if it is left ignored. This is crucial to keep the structural integrity of your car intact and you safe while driving.
We are an experienced windshield repair and replacement service center in Miami. As a result, we can fix or replace your car's windshield with minimum hassle. The mobile nature of our services allows our technicians to come to you. Therefore, we leave your car at your location, after the job is done.
You simply book an appointment and let us come to you at your preferred spot. Our technicians will also be happy to answer any questions you may have. Once the damage is assessed, they'll recommend the best option for your car.
Windshield Repair Miami, Florida
Not all windshield damage calls for a replacement of the auto glass. When identified and evaluated as soon as possible, small cracks and chipped glass can be repaired.
Orange Blossom offers efficient windshield repair services in Miami that effectively fixes whatever damage your windshield might have sustained. Further, we work with utmost precision to make sure the damage does not get worse.
Our technicians use high-quality primers and resin mixtures along with OEM windshields. Consequently, we guarantee that repair jobs are long lasting. Furthermore, we minimize the appearance of the crack while keeping your windshield strong.
First the technician assesses the damage and removes any debris. Next, they use a strong resin mix that fills the crack or chip. The final result is well-fused glass. Careful performance of these steps extends the longevity of your windshield and keeps you safe.
Why get Miami Windshield Repair Services?
Affordable Services
Prevent Small Chips from Turning into Large Ones
Prevent Needing Auto Glass Replacement
Our Processes are Quick
We Use High-Quality Materials for each Repair Job
Windshield Replacement Miami, Florida
Unfortunately, ignored damage, accidents, and other external elements can wreak havoc on windshields. These causes can compromise your safety and the car's structural integrity. Your auto glass requires immediate attention from a professional.
We can remediate that problem with our expert windshield replacement services in Miami, Florida. We only use high-quality OEM auto glass. Because of this, we ensure that you have the best of what Miami has to offer when it comes to windshields.
Our removal process is simple, first we get access to the entire windshield. Secondly, we remove the old windshield. Third, we thoroughly clean the area where the new window will rest. Finally we prep the area for the install of the new window.
After complete removal of the old glass, we replace it with a new one. We utilize primers and adhesives that are formulated to keep the windshield strongly in place. This way, you and your passengers can take on new driving adventures for years to come.
With Us, You are Promised
Efficient Mobile Windshield Replacement Services in Miami
Quick Handling of Auto Glass Insurance Claims
Communicative, Trustworthy, and Adept Technicians
Fast Installations
One Hour Safe Drive-Away Lead Time