CHECK OUT WHAT YOUR NEIGHBORS IN KISSIMMEE ARE SAYING ABOUT US
My car got broken into during the night recently and everything was taken. My wallet, my ID cards. Its was devistating.They shattered my door window and cracked my windsheild in the process. Orange Blossom took care of me immediately. They called my insurance directly and charged me a fraction of what safelight would have. Props to Kevin and his partner. They got to my house quickly, replaced the glass and cleaned the shards out of my car. It took them less that half an hour and they were the sweetest gentlemen the entire time. I know I will come to them for any other glass repair or replacemnet, for the rest of my driving kife.
MayForDays
21:20 30 Jan 23
No complaints. Quoted price on phone, they came the next day and replaced windshield. The installer was quick, professional, and did a perfect job.
Open on weekends. The owner is a great guy
darlen chatoori
19:41 27 Sep 22
Having to deal with the need to replace a shattered rear window on vacation in an unfamiliar area was a stressful situation but Mike at Orange Blossom Auto Glass was incredibly helpful and professional and made sure to accommodate our traveling needs and the technician who performed the job did a great job as well and sent me pics while we tried to still enjoy our vacation plans! The staff at the golf course even commented how neat and clean he was performing the task in their parking lot!
Christine Mancuso
22:01 13 Jan 22
I would highly recommend this company. From the first phone call to the actual windshield installation, everything went so smooth. Frankie came on time, was polite, pleasant, and knowledgeable. He had us on the road again in short order!
Betsy Harris
20:30 11 Feb 21
Good service thank you for the professional service 👍👍
Andrew Ortiz
09:42 28 Aug 20
Very cool people ! They work with you and have the quickest installer . Mine was Angel very cool guy did amazing job and in timely manner . Recommend 100%
yomar delgado
22:46 14 May 20
Excellent and knowledgeable service. Highly recommend these guys to take care of any of your vehicle care needs
Harold Estrada
10:52 27 Dec 19
This place has the best price by far and free mobile repair. The technician showed up to my house early, he fixed my windshield in 13 minutes, he was polite and answered my questions. I can't imagine how anyone else can want more than that!!?!
Scott Allen
12:00 26 Oct 18
Orange Blossom Auto Glass worked directly with my insurance company, easy with no hassles! Timely service, my windshield was replaced the very next day. Wyatt and his partner were on time and provided very professional service. Thank you!
Anne McKay
18:59 12 Oct 18
Just replaced my wibdshield. Wyatt did his job quick I mean very quick! He also asked if I had comprehensive on my insurance so that he could not charge me. Kind, quick, and job done well. Thumbs up!
Seung Han Kim
18:01 12 Sep 18
This was so easy it was unbelievable. From the minute I spoke to Ashley until Wyatt had finished the replacement ( very quickly and professionally) It couldn't have gone any better. I hope I never have to have my windshield replaced but if I do I will go to Orange Blossom Auto Glass.
mark harrison
15:22 11 Sep 18
Carol was friendly and efficient on the phone helping me get set up. Wyatt was timely, nice as could be, and extremely quick with the installation... which was conveniently done at my residence. Highly recommend using Orange Blossom Auto Glass for windshield repair/replacement.
Luke Johnson
14:59 07 Sep 18
Quick service and best price in town.
Jessie Mau
17:46 06 Sep 18
Barre Baggett
17:14 20 Aug 18
The service was quick and painless. Cleaned after himself and put all my stickers back on the glass. That saves me a world of headaches with getting new ones at work. Thank you again.
Janice Pedroza
12:32 14 Aug 18
Wyatt was on time and professional. All in the office were great too Thank you
Barbara Barber
14:34 27 Jul 18
Awesome experience. Fast and professional.....Thanks Wyatt!!!!
Davin Lau
16:11 26 Jul 18
Wyatt Johnson was on time, professional, and fast. Highly recommend!
Shannon Crim Mosey
12:17 03 Jul 18
We immediately respond to all requests during business hours!
OUR PROMISE TO YOU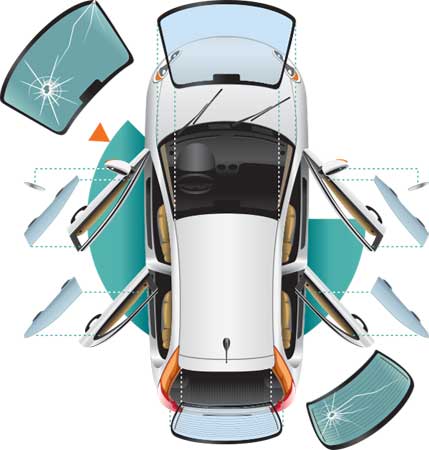 Zero Out of Pocket Insurance Claims
Florida law requires no insurance deductible for all windshield replacement claims
We Use Only the Highest Quality Materials
OEM glass and state of the art adhesives on every installation
We Work With Your Insurance Company
We are a preferred auto glass provider for all major insurance carriers
Free mobile service anywhere in Florida
No need to take time off from work. Our mobile technicians will come to you at no extra charge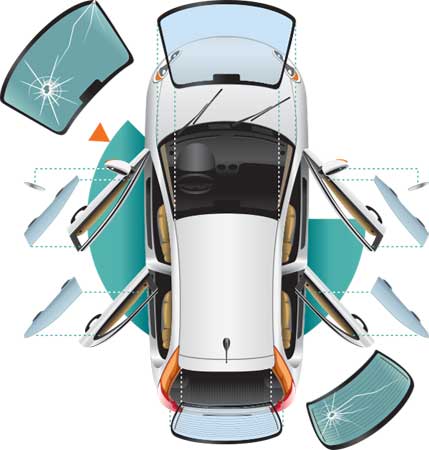 Lifetime Warranty
Your satisfaction is our NUMBER 1 concern and we proudly stand behind our work. Warranty Information
No Hidden Fees
There are never hidden fees for mobile service, waste disposal, sales tax and warranties. Many other companies do not disclose these costs
Fast, Same Day or Next Day Service!
In most cases, we can repair or replace your windshield within one business day
Experienced, Expert Technicians
Our certified technicians have an average of 25 years experience
Professional Auto Glass Repair & Replacement Services in Kissimmee, Florida
Regardless of how it happens, auto glass damage can be a hazard. Whether it is a small chip or a major crack, it can impact both your safety and the safety of your passengers. Let's face it, those hot Florida afternoons can make it worse.
In fact, the temperatures can get high enough to make the slightest crack or chip in your auto glass spread from being a simple repair to a full replacement. Un-repaired auto glass damage can be seriously dangerous for you and the car itself.
Safeguard you and your vehicle from a potential incident by getting your vehicle's glass repaired or replaced in Kissimmee, Florida by Orange Blossom Auto Glass Repair and Replacement. Prompt action can prevent the damage from getting worse and keep the structural integrity of your car intact.
Based in sunny Central Florida, Orange Blossom Auto does a great job making sure you and your cars, trucks, and other vehicles remain secure. Even people who have never had the need for collision repair services may need to have their car's glass replaced. This is why Orange Blossom Auto Glass offers high-quality, professional auto glass repair and replacement services in Kissimmee.
We understand that auto glass damage happens unexpectedly and can adversely affect the rhythm of your life. We make sure that our teams of highly qualified auto glass repair experts are equipped with the necessary tools and expertise. The installation professional will have well-planned, stringent processes in place, to make fixing any auto glass damage or replacing your windshield if necessary, as painless and hassle-free as possible.
We also understand that Auto Glass Damage caused by an accident condition is never a good thing, but a repair or replacement performed by one of our professional auto glass experts can turn that frown upside down which is a good thing.
We at Orange Blossom Auto Glass Replacement and Repair make sure that you can take your car on any adventure, like going to the rodeo or out for a day of running errands, within an hour after we're done with the repair job. With us, you won't have to be car-less for longer than a couple of hours at most.
Whether you're born and raised a Floridian, on vacation here in the Orlando Area, or have just moved here to Central Florida, we'll hook you up with our signature windshield repair and auto glass replacement services and do it at a fraction of the cost you would get elsewhere.
Orange Blossom Auto is an experienced windshield repair and replacement service center in Central Florida. Because of this, we can fix or replace your car's windshield with the nominal hassle. The mobile nature of our services means we leave your car at your location after the job is done.
You can give us a call at (407) 449-2780 and talk with our customer service center who will set up an appointment for you to get a free quote for your auto glass needs. Our team will make sure that all your questions are answered and your windshield repair needs, are fulfilled in a timely manner. Here at Orange Blossom Auto Glass we guarantee the best service, and the best price in Central Florida.
Why Choose Orange Blossom Auto?
All Windshield Replacement Claims in Florida require zero dollars out of pocket. Mobile Service allows our Service Specialists to be at your doorstep anywhere in Kissimmee, Florida.
Our Quality Services Make Us a Choice Auto Glass Service Provider with Major Insurance Carriers
We Offer Lifetime Warranty with All Windshield Services
All Services are Offered at Low Prices, Making Us Cost-Effective
Efficiency is the Name of the Game at Orange Blossom Auto
Guaranteed Same Day / Next Day Services
Low-Cost Auto Glass Repair is our specialty
We deal with your Insurance company so you don't have to
Ensuring your Safety with Quality Windshield Repair
Here at Orange Blossom Auto Glass Repair and Replacement, we understand the nature of damage a windshield can receive due to external elements. With our specialized service, we make sure that the damage doesn't get worse and make your windshield a liability.
We are fully compliant with all Federal Motor Vehicle Safety Standards and use OEM materials to be consistent with the quality of our services. Whether you're in Kissimmee for vacation or are a proud resident, our services are extended to all in the local community with the same attention to detail.
Unaddressed cracks or external forces can cause severe damage to your windshield. This can compromise your safety and your car's structural integrity. An improperly installed windshield can cause the same problems. The best way to remedy this is to replace the windshield.
Not all auto glass damage requires the replacement of your windshield. When identified and evaluated small cracks and chipped glass can be repaired quickly and efficiently. This is where the professionals at Orange Blossom come in with our lifetime warranty windshield replacement services.
We will send a team of our expert mobile technicians your way to evaluate the problem and repair or replace the windshield. Using top-of-the-line materials, including high-quality adhesives, primers, and OEM auto glass, we can replace any windshield in any vehicle. Just call and schedule an appointment as soon as possible.
You are responsible for maintaining the safety of your vehicle. This includes making sure that your car is roadworthy, structurally sound, and able to take you around in a safe way.  Minor windshield damage such as small chips and cracks may not seem significant but they can increase the risk of damage or worse structural failure.
Our windshield repair service is meant to mitigate that risk and prevent minor issues from becoming major ones. Once your windshield damage is assessed by our certified experts, we will suggest a plan to fix it right away. Then, using state-of-the-art equipment and high-quality chemicals, we will mend the damage to your auto glass.
Our service goes beyond the job. Whether you need a windshield replacement in Kissimmee, have a query for our technician, or require post-job follow-up from our customer service department, we will accommodate all your needs.
The combination of great Customer Service, experienced Auto Glass Repair Technicians, lifetime guarantee, and Low-Cost Auto Glass replacement enables us to offer unsurpassed windshield repair and replacement services in Kissimmee, Florida.
Your windshield is possibly one of the most important parts of your vehicle. It protects you from debris on the road including rocks and dust, flying insects, and inclement weather. A crack can obstruct your view of road conditions, it can also compromise the integrity of the auto glass and can spread, causing it to fail completely.
There are many possible reasons why your car's side window could be broken. The reasons include theft, rocks, road debris, or maybe even an accident. While some might choose to drive with a plastic bag covering the broken window, this is not only dangerous while driving around, it also makes it easier for your vehicle to be broken into and its not a very attractive look for your vehicle.
No matter how it happened if your vehicle needs a rear windshield replacement, no one does it better and with more experience than Orange Blossom Auto! Our technicians have on average 25 years of experience and have worked on almost every make and model out there.
Orange Blossom Auto Glass Repair is your local community source for professional auto glass replacement and repair. We work with your insurance company to cover windshield repairs and replacements and for repairs and replacements not covered by insurance we guarantee they'll be done at an affordable price.
Car owners all over the Orlando area are no strangers to windshield damage. Chips and cracks are quite a common problem. Debris, adverse weather conditions, harsh wind, extreme temperatures, accident conditions, and the neighborhood kids playing around, anything can lead to a crack in the screen.
Orange Blossom offers windshield repair services in Kissimmee that can fix whatever damage your windshield might have sustained. We work with the highest precision to make sure the damage does not get worse.
We have the solution to your Auto Glass Repair needs in the form of efficient windshield repair services. Using a high-quality resin mixture and other chemicals, our technicians can fix even the tiniest crack with precision.
This type of repair prevents the chip or crack from getting worse leading to a potential windshield replacement in Kissimmee. On top of that, we offer a lifetime warranty on our services, because at the end of the day, our goal is to keep you safe, your car in the best shape possible and above all else complete customer satisfaction.
Our service professionals will be on location when and where you need us. We'll come to your home, your office, or any other location to meet you. We'll assess the damage to your vehicle and complete the repair or replacement as needed.
Some repairs, like a windshield chip repair, can be done in a matter of a few minutes, while other repairs could take more time. That's why Orange Blossom Auto Glass comes to you no matter where you are so you can go about your day at home or at the office while your car window is being repaired or replaced.
Whether it's your first time needing auto glass repair or replacement or you've had work done in the past year Orange Blossom Auto will be there for you. We will handle dealing with your insurance provider, complete the repair in a timely manner so you'll be back on the road within an hour after we complete the repair, and provide a lifetime warranty.
Why get Windshield Repair with Orange Blossom Auto Glass?
Affordable Services
Prevent Small Chips from Turning into Large Ones
Prevent Needing Auto Glass Replacement
Our Processes are Quick
We Use High-Quality Materials for each Repair Job
Windshield Replacement
You rely on your car to take you from one place to another all over our local community. Whether it's a new sports car, an older classic, or even an old beater you need to keep it in good shape so all of your travels are safe. However, there are times where your windshield might take the brunt and get damaged.
Like many other parts of your car, the windshield is just as important to you and your passengers' safety. A windshield, without any chips or cracks, is the only barrier between you and debris on the road in an unfortunate incident. It also supports the integrity of the roof of your vehicle. Keeping it within factory spec is crucial.
Complying with high auto industry standards, Orange Blossom Auto Glass offers high-quality windshield repair and replacement services to all central Florida residents. Whether you drive a car, a minivan, a truck, or an SUV, we can mend whatever damage your vehicle's glass might have sustained.
Besides having a qualified team of repair professionals, we work with an attention to detail to ensure that whatever you drive is safe and road-ready to take on any adventure the road might take you on. On top of that, the mobile nature of our service allows us to provide windshield repair and replacement service wherever you are in Kissimmee or the rest of Central Florida.
Whether your windshield has the smallest of chips or a huge crack courtesy of debris kicked up by another vehicle, we can send a professional technician to your doorstep. Expert installation, quality OEM parts, and unparalleled customer service are what you get with a premium windshield repair or replacement service performed by Orange Blossom Auto.
This is where we come in. With services also offered in Kissimmee, we can come to you to repair or replace a damaged windshield. Having mastered the skill of replacing windshields with accuracy, our technicians offer the highest quality windshield replacement services in Kissimmee with a lifetime guarantee.
Our Auto Glass Professionals use OEM materials and an adhesive that keeps your windshield securely in its place, supporting your car and keeping you and your passengers safe. They will work with efficiency, completing the task as quickly as possible, giving you the chance to drive away quickly and safely within an hour after the repair or replacement has been completed.
We take great pride in the work each and every member of our team performs. We strive to go the extra mile and ensure your safety and the security of your car. Customer satisfaction is our number one goal and positive customer feedback is what we work for!
Ensuring your Safety with Quality Glass Repair
Damage to your car's windshield is risky. It can happen in the blink of an eye without you even noticing what happened. A tiny crack that seems inconsequential and left unaddressed may lead to further damage as it spider webs its way across your cars windshield. It can increase to the point that it becomes a safety issue and may even reach the point where the glass needs to be replaced.
A prompt repair is necessary to prevent this. If your windshield has even the slightest sign of a crack or chip, let the professionals at Orange Blossom take care of it. Our technicians will remedy the problem and take extreme quality measures to make certain that the chip or crack is repaired properly.
At Orange BlossomAuto Glass we use only the highest quality materials. OEM glass and a state of the art adhesives on every installation. We work with your Insurance Company to make your repair or replacement as hassle-free as possible. We can do this because we are a preferred auto glass provider for all major insurance carriers.
We offer free mobile service anywhere in Kissimmee, Florida No need to take time off from work or your busy day. Our certified mobile technicians will come to you no matter where you are at no extra charge.
Orange Blossom Auto Glass has no hidden fees With us there are never any hidden fees for mobile service, for waste disposal, or sales tax and warranties. Other companies do not disclose these costs.
Orange Blossom Auto offers Fast, Same Day, or Next Day Service! In most cases, we can complete repairs or replace your windshield within one business day.
Orange Blossom Auto Glass offers experienced, expert technicians Our certified technicians have an average of 25 years of experience dealing with all makes and models
At Orange Blossom, our number one priority is keeping you safe. You have to simply book your appointment and let us take care of the rest.