CHECK OUT WHAT YOUR NEIGHBORS IN WINTER GARDEN ARE SAYING ABOUT US
View Our Address
While on vacation, a rock hit my window and because of the heat the crack started spreading in seconds, I called the first Auto glass company that popped up on Google search Orange Blossom Auto Glass and they came to my rescue. The guy that replaced my window was so professional, he even said get a picture of your Inspection sticker just in case it doesn't stick properly cause in most cases it doesn't, but he assured me he was gonna do his best and he did. Thank you Orange Blossom Auto Glass for your help.
Bridget White
16:04 10 Sep 19
These folks did EVERYTHING! I called and told them i needed a window replacement. They called the insurance company and brought me in on a teleconference to verify that my claim information was accurate. Once that was completed, they came to my house, fixed my window in no time, and let me know it would be ready to drive in 1 hour. Amazing service! Highly recommend!
Michael Turner
20:54 20 Aug 19
What a great customer service experience! Carolyn helped me with a short turn around need , navigated insurance with/for me, coordinated after hours pick up of windscreen and scheduled an outstanding technician Guillermo that performed the work at my home within hours. Thank you so much for the great customer experience- you made my day.
Mike Dydo
10:41 02 Aug 19
These guys are totally awesome. This is the second time I've needed this windshield replaced. The last company did a HORRIBLE job!!! The tech from OBAG fixed the mess the last company made and had my new windshield in in about 30 minutes. I'd definitely recommend them to anyone who needs a windshield replaced!
Angel was awesome, thank you for replacing my windshield, I will be recommending them to everyone who needs their auto glass replaced.
Krystal Dominguez
18:14 10 Sep 19
We immediately respond to all requests during business hours!
OUR PROMISE TO YOU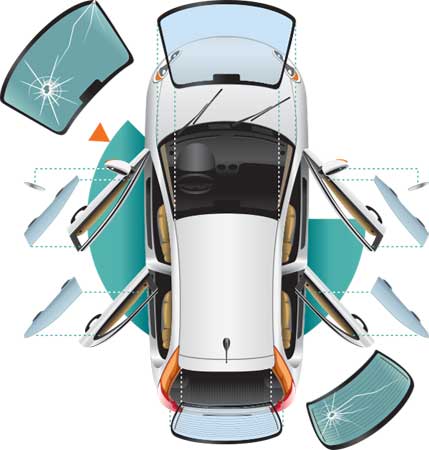 Zero Out of Pocket Insurance Claims
Florida law requires no insurance deductible for all windshield replacement claims
We Use Only the Highest Quality Materials
OEM glass and state of the art adhesives on every installation
We Work With Your Insurance Company
We are a preferred auto glass provider for all major insurance carriers
Free mobile service anywhere in Florida
No need to take time off from work. Our mobile technicians will come to you at no extra charge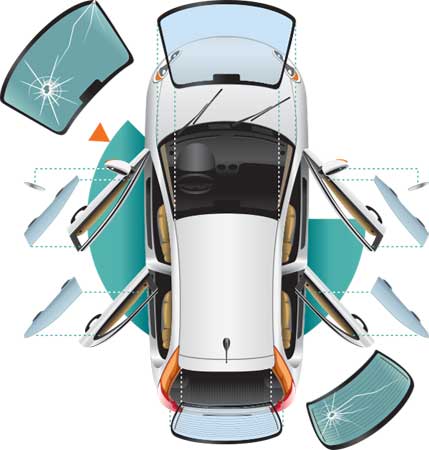 Nationwide Lifetime Warranty
Your satisfaction is our NUMBER 1 concern and we proudly stand behind our work. Warranty Information
No Hidden Fees
There are never hidden fees for mobile service, waste disposal, sales tax and warranties. Many other companies do not disclose these costs
Fast, Same Day or Next Day Service!
In most cases, we can repair or replace your windshield within one business day
Experienced, Expert Technicians
Our certified technicians have an average of 25 years experience
Windshield Repair​ and Replacement in Winter Garden, FL
If your windshield needs repairs or a complete replacement, contact ​Orange Blossom Auto Glass in Winter Garden, FL​. We provide top-quality service to keep your windshield looking great and make you safer. Contact us today to get started on your ​windshield repair​ or replacement.
Why Choose ​Orange Blossom Auto Glass​?
We never cut corners and we don't have any hidden fees. When you choose ​Orange Blossom Auto Glass​ for​ windshield replacement,​ you'll enjoy fast, efficient, and affordable services. Our team provides same or next-day mobile service anywhere in Winter Park. Plus, there's no need to contact your insurance company—we'll take care of that for you.
Our team of technicians is very detail-oriented, providing only the best customer service. We use only the highest-quality materials, including OEM glass and state-of-the-art adhesives. Whether you're getting a few chips fixed or a complete ​windshield replacement​, our professional, experienced technicians will ensure your windshield is structurally sound and looks great. Plus, all of our services are backed by a nationwide lifetime warranty.
Windshield Repair​ Services in Winter Garden, FL
Whether your windshield is damaged by hail, a passing rock, or an accident, driving with a cracked or broken windshield is a major safety concern. Even if the damage is small, broken glass should be repaired as quickly as possible. Not resolving the problem can result in a decrease in visibility and an increased chance that your windshield will shatter if you're in an accident. ​Orange Blossom Auto Glass​ can quickly fix your windshield before small issues become bigger, more dangerous ones.
Our experienced technicians will carefully assess your windshield and create a plan to fix the damage. Using only the best equipment and high-quality chemicals, we'll extract the air from the chip or crack and remove any remaining glass. Next, we'll use a plastic resin that's been cured by ultraviolet light to fill the chip and prevent further cracking from happening. Once we've finished, your vehicle will be perfectly safe to drive. You'll have peace of mind knowing that you and your passengers are protected.
To learn more about our ​windshield repair​ services or to find mobile ​windshield replacement near you, visit our ​windshield repair page​. Our technicians will have you back on the road and enjoying the great weather and stunning scenery of Winter Garden as quickly as possible.
Complete ​Windshield Replacement​ in Winter Garden
Some damages to your windshield can't be fixed without replacing the entire windshield. ​Orange Blossom Auto Glass​ provides free mobile windshield replacement throughout Winter Garden. Whether you're stuck at the office or need your windshield to be replaced at home while you're watching your kids, we'll come to you at no extra cost.
We guarantee that your windshield will be replaced quickly—within the same day that you request service. Within one hour, you'll be driving your car with a gorgeous and safe new windshield. Our high-quality OEM glass and adhesives are guaranteed to keep you protected on any type of road.
Take Advantage of Free ​Windshield Replacement​ in Winter Garden
Because damaged or shattered windshields are a safety concern, Florida law requires a $0 deductible for all windshield replacement claims. That means if you have Florida insurance, your windshield replacement​ is essentially free. Now there's nothing preventing you from getting repairs to any small dents, chips, or cracks in your windshield.
Contact ​Orange Blossom Auto Glass​ Today
If you're ready to get started with fast, easy, and affordable ​windshield replacement​ in Winter Garden, contact us today! Give us a call or stop by our Winter Garden location. We can't wait to serve you.
120 S. Dillard St., Winter Garden, FL  34787
(407) 392-9760
Summary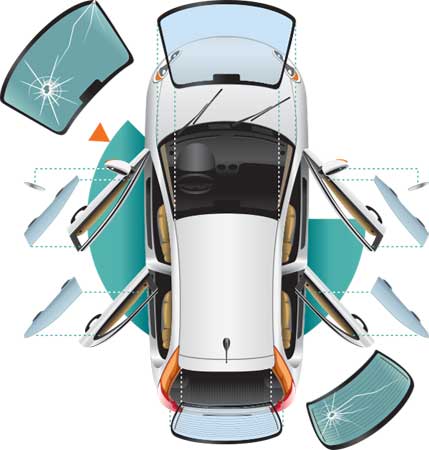 Service Type
Provider Name
Orange Blossom Auto Glass
,
120 S Dillard St
,
Winter Garden
,
Florida
-
34787
,
Telephone No.(407) 392-9760
Area
Description
We provide great service for your auto glass repair or windshield replacement in Winter Garden, FL.