My car got broken into during the night recently and everything was taken. My wallet, my ID cards. Its was devistating.They shattered my door window and cracked my windsheild in the process. Orange Blossom took care of me immediately. They called my insurance directly and charged me a fraction of what safelight would have. Props to Kevin and his partner. They got to my house quickly, replaced the glass and cleaned the shards out of my car. It took them less that half an hour and they were the sweetest gentlemen the entire time. I know I will come to them for any other glass repair or replacemnet, for the rest of my driving kife.
MayForDays
21:20 30 Jan 23
No complaints. Quoted price on phone, they came the next day and replaced windshield. The installer was quick, professional, and did a perfect job.
Open on weekends. The owner is a great guy
darlen chatoori
19:41 27 Sep 22
Having to deal with the need to replace a shattered rear window on vacation in an unfamiliar area was a stressful situation but Mike at Orange Blossom Auto Glass was incredibly helpful and professional and made sure to accommodate our traveling needs and the technician who performed the job did a great job as well and sent me pics while we tried to still enjoy our vacation plans! The staff at the golf course even commented how neat and clean he was performing the task in their parking lot!
Christine Mancuso
22:01 13 Jan 22
I would highly recommend this company. From the first phone call to the actual windshield installation, everything went so smooth. Frankie came on time, was polite, pleasant, and knowledgeable. He had us on the road again in short order!
Betsy Harris
20:30 11 Feb 21
Good service thank you for the professional service 👍👍
Andrew Ortiz
09:42 28 Aug 20
Very cool people ! They work with you and have the quickest installer . Mine was Angel very cool guy did amazing job and in timely manner . Recommend 100%
yomar delgado
22:46 14 May 20
Excellent and knowledgeable service. Highly recommend these guys to take care of any of your vehicle care needs
Harold Estrada
10:52 27 Dec 19
This place has the best price by far and free mobile repair. The technician showed up to my house early, he fixed my windshield in 13 minutes, he was polite and answered my questions. I can't imagine how anyone else can want more than that!!?!
Scott Allen
12:00 26 Oct 18
Orange Blossom Auto Glass worked directly with my insurance company, easy with no hassles! Timely service, my windshield was replaced the very next day. Wyatt and his partner were on time and provided very professional service. Thank you!
Anne McKay
18:59 12 Oct 18
Just replaced my wibdshield. Wyatt did his job quick I mean very quick! He also asked if I had comprehensive on my insurance so that he could not charge me. Kind, quick, and job done well. Thumbs up!
Seung Han Kim
18:01 12 Sep 18
This was so easy it was unbelievable. From the minute I spoke to Ashley until Wyatt had finished the replacement ( very quickly and professionally) It couldn't have gone any better. I hope I never have to have my windshield replaced but if I do I will go to Orange Blossom Auto Glass.
mark harrison
15:22 11 Sep 18
Carol was friendly and efficient on the phone helping me get set up. Wyatt was timely, nice as could be, and extremely quick with the installation... which was conveniently done at my residence. Highly recommend using Orange Blossom Auto Glass for windshield repair/replacement.
Luke Johnson
14:59 07 Sep 18
Quick service and best price in town.
Jessie Mau
17:46 06 Sep 18
Barre Baggett
17:14 20 Aug 18
The service was quick and painless. Cleaned after himself and put all my stickers back on the glass. That saves me a world of headaches with getting new ones at work. Thank you again.
Janice Pedroza
12:32 14 Aug 18
Wyatt was on time and professional. All in the office were great too Thank you
Barbara Barber
14:34 27 Jul 18
Awesome experience. Fast and professional.....Thanks Wyatt!!!!
Davin Lau
16:11 26 Jul 18
Wyatt Johnson was on time, professional, and fast. Highly recommend!
Shannon Crim Mosey
12:17 03 Jul 18
We immediately respond to all requests during business hours!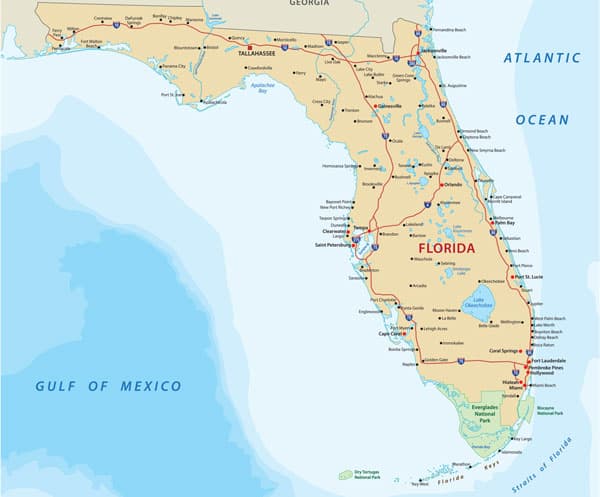 OUR PROMISE TO YOU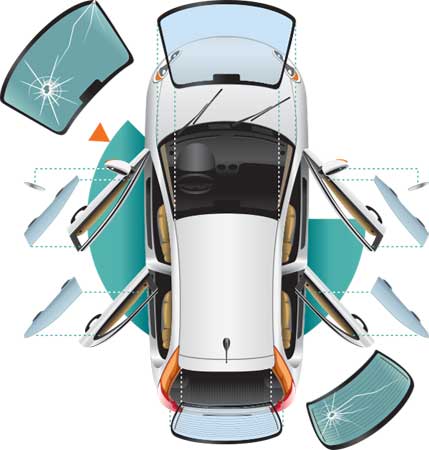 Zero Out of Pocket Insurance Claims
Florida law requires no insurance deductible for all windshield replacement claims
We Use Only the Highest Quality Materials
OEM glass and state of the art adhesives on every installation
We Work With Your Insurance Company
We are a preferred auto glass provider for all major insurance carriers
Free mobile service anywhere in Florida
No need to take time off from work. Our mobile technicians will come to you at no extra charge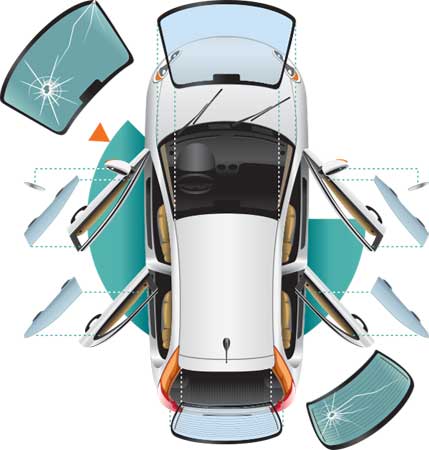 Lifetime Warranty
Your satisfaction is our NUMBER 1 concern and we proudly stand behind our work. Warranty Information
No Hidden Fees
There are never hidden fees for mobile service, waste disposal, sales tax and warranties. Many other companies do not disclose these costs
Fast, Same Day or Next Day Service!
In most cases, we can repair or replace your windshield within one business day
Experienced, Expert Technicians
Our certified technicians have an average of 25 years experience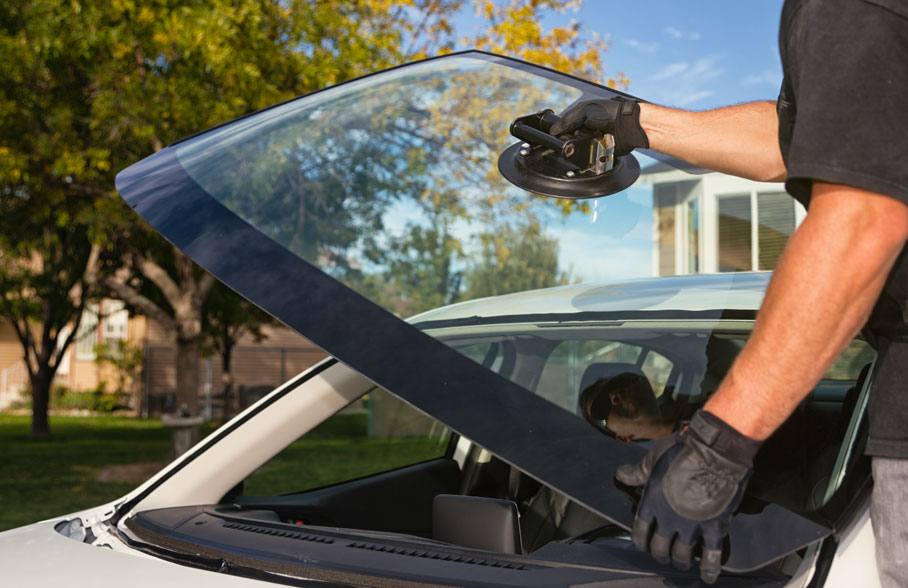 Windshield Replacement
Safety/Quality
Did you know your windshield is just as important for occupant safety as your seatbelts and airbags?
In fact, without a properly installed windshield, the airbag system is rendered useless. Your vehicle's windshield also supports the roof in the event of a rollover and keeps road debris from entering the passenger compartment..
It is essential that the windshield replacement is performed properly in full compliance with Federal Motor Vehicle Safety Standards.
At Orange Blossom Auto Glass, our highly trained and certified auto glass technicians have an average of over 20 years experience in the auto glass industry and take an immense amount of pride in the quality of the work they perform. We are partnered with the leading auto glass manufacturers and utilize the highest quality OEM (Original Equipment Manufacturer) Windshields and OEM Auto Glass for every replacement. We go the extra mile to utilize state of the art autoglass adhesives permitting your vehicle to be driven within one hour of the completion of the job.
Convenience
Free Mobile Service… Where you want it… When you want it!
With our Free Mobile Service, there is no need for you to take time away from work or family to have your windshield or auto glass repair or replacement performed. We will gladly come to your place of work, where you reside or where you play to complete the windshield replacement or windshield repair.
When it comes to having your windshield replaced, both quality and convenience are important! That's why Orange Blossom Auto Glass provides you with its mobile windshield service! We come to your location right on schedule with no waiting periods. Orange Blossom Auto Glass will schedule your windshield replacement for the same day / next day.
Windshield damage is more than just mildly annoying, it's troublesome and disrupts your schedule to bring the car to a repair shop. Our technicians want you to get back on the road as soon as possible.
Some customers make do with dinged, cracked, and even partially shattered windshields in order to keep up with their hectic schedule. They're usually unaware of where to get expedited services from.
When they do schedule a windshield replacement with a less-than-reputable services, they're often asked to wait for at least two weeks! A damaged windshield needs urgent repairs because it obstructs view, causes malfunction to wiper blades, and exposes the driver to sharp and crooked bits of glass.
By contrast, Orange Blossom Auto Glass schedules same day or next day windshield replacements for urgent windshield damage! We strive to work within your timeframes, and still manage to provide outstanding quality and service. And we even go the extra mile by working directly with your insurance provider so you don't have to.
Relationships are built upon communications and trust.
Our goal is to earn your loyalty and develop a lifelong relationship with you. We realize that you do not have a windshield replacement every day. In fact, most people have never needed a windshield replacement before. We will happily explain the windshield replacement process with you in detail. Whether it is our convenient auto glass appointment reminders, communications with your technician on the day of the job or our post job follow-up, you will not feel alone and left to wonder.
Fast installations and one hour safe drive-away time lead to happy customers.
Our technicians are experts and frankly, can do this job in their sleep. They have developed expert techniques and utilize state of the art autoglass tools and equipment to permit for fast, high quality windshield replacements.
Replacement Process
By choosing to work with Orange Blossom Auto Glass, you sign up with the best automobile glass replacement service in Florida. From your very first phone call through to the expert installation of your new glass, our specialists guide you every step of the way and ensure your needs are at the center of what we do.
Orange Blossom Auto Glass closely works with your insurance company without the need for any input from your end. We work with all insurance companies in Florida, on the heels of our stellar reputation with Google and Yelp.
Seamless and Pain-free Repair Process
Your technician starts by explaining the procedure step by step. Next, they'll start removing the old windshield with utmost care and attention to details. Any tiny error in windshield repair can lead to a faulty installation that will lead to leaks and other issues.
Your Orange Blossom Auto Glass technician starts removing the trim around your windshield. Specialist tools such as razor blades are used to ensure the job is done thoroughly and completely, leaving no residue behind. Once everything is ready, the full windshield is then lifted away.
It is common for bits and pieces of windshield glass and outside debris to fall inside your vehicle. Our technicians are extremely thorough and will ensure that no glass residue falls into or remains in your vehicle. Your interior will be squeaky clean before you know it!
After the removal of the windshield, the technician starts by performing a full clean of the pinch weld on your vehicle. Specialist cleaners are used before mounting and securing the new windshield with a proper seal.
Next we use the best adhesives possible to make the fastest drive times possible. Since ensuring that your windshield remains in place is most important, we use only the strongest and quickest setting adhesives. Not only does this give you peace of mind knowing that your windshield is secure, it also allows you to be on your way in less time.
Your technician will check in with you to inform you once the windshield is properly installed! You can now drive within 45 minutes or less. All this without ever having to leave your driveway or call your insurance agent.
Front Windshield Replacement
Your windshield protects you from dirt, dust, and other health hazards from outside. It provides you with a clear window outside so you can drive responsibly. There is nothing more important than being able to see clearly as you drive, and having a windshield you can trust.
When it comes to automobile glass replacement, front windshield damage is the most common. This is due to road debris that damages your windshield overtime, along with other potential causes. Most drivers don't catch wind of the damage to their windshield until after it has spread over a larger area.
If you live in Florida, your insurance company will foot the entire bill with no extra cost to you. Orange Blossom Auto Glass has trained technicians, skilled at replacing or replacing windshields. We have changed tens of thousands of windshields in Florida, with more customers placing their trust in us.
No two windshield replacement companies are created equal. Quality and service aren't a priority and your vehicle isn't given the due attention it deserves. We invite you to look at their customer reviews and compare them to Orange Blossom Auto Glass. Far too many customers come to with windshields that were poorly repaired by amateur technicians.
Choose Orange Blossom Auto Glass for your windshield replacement needs. We work directly with your insurance company, we come to you, and we book your appointment right away for a quick replacement. Call us today!
Rear Windshield Replacement
Your vehicle's rear windshield is just as important as the front. Any damage to the rear windshield results ultimately results in a complete loss of the window. Don't let this damage linger on forever because it will end in a complete loss of the window. Delaying this repair can also allow other issue to arise like water intrusion which can lead to water damage, mold and more.
Side Window Replacement
Is your car's side window no longer rolling up and down? Do you have damage to the glass and need to have it replaced? Orange Blossom Auto Glass are specialists at replacing your side window glass. The new glass will be of the same size, shape, and contour as the side window.
Most technicians have little to no experience of side window replacement and often end up botching the job. Orange Blossom Auto Glass technicians have seen it all over their career and have replaced thousands of side windows. Call us today!
Insurance claims are fast and easy with our complete handling of your auto glass insurance claim.
Your windshield replacement deductible will be waived!
Florida laws protect drivers from damaged glass, requiring insurance companies to foot the entire bill without collecting any form of deductible. If you have comprehensive coverage in the state of Florida, insurance companies are required to waive fees for fixing or replacing damage to glass in your vehicle.
Florida insurers are required to waive your insurance deductible for windshield replacement in accordance with Florida Statute 627.7288 which states… Comprehensive coverage; deductible not to apply to motor vehicle glass.—The deductible provisions of any policy of motor vehicle insurance, delivered or issued in this state by an authorized insurer, providing comprehensive coverage or combined additional coverage shall not be applicable to damage to the windshield of any motor vehicle covered under such policy.
There is no loophole insurance agencies can use to get out of this one, whether your car was window was hit by flying debris, damaged by a hurricane, or the result of a car accident, your insurance company has to pay the bill with no cost to you.
Orange Blossom Auto Glass directly works with all the major Florida automobile insurance companies. We have a system that lets us process your insurance claim with the company without you ever having to pick up a phone.
We will file your auto glass insurance claim for you and process all of the paperwork with your insurance company. We remove the need for an insurance adjuster and you will not need to pay in advance. We are approved and recommended by all insurance companies.
We may be able to discount your insurance deductible on other damaged auto glass.
If you need a door glass replacement, a vent glass replacement, a quarter glass replacement, a back glass replacement or a sunroof replacement, we may be able to help you with your insurance deductible.
Call today to discuss the options with our customer service representatives.
Trained Technicians
Orange Blossom Auto Glass has trained specialists with extensive hands-on training and lots of experience in the field. Each specialist has average experience of 25 years tending to automobile glass replacement. We have expert technicians with transparent Windshield replacement costs and no hidden fees.
You never have to worry whether you are in capable hands when you choose Orange Blossom Auto Glass. They've seen even the quirkiest types of damages, including small dings to fully collapsed glass and know how exactly how to handle the repairs. There is no job we're not prepared to handle!
The technician has all the right tools needed to get the job done for same-day repairs. They will ensure you're 100 percent happy before leaving. If you want a trained, skilled automobile glass technician taking care of your windshield, call us today!
Special Vehicles
Special vehicle such as RVs, motor homes, motor coaches, and semi-trucks, require special attention when it comes to glass repair. If you own a specialist vehicle, chances are it's more than just a means to get from point A to point B. It could be your livelihood or your own home on wheels.
The last thing you need is to wait several weeks before getting an appointment from a skilled windshield repair technician. At Orange Blossom Auto Glass, we can help you can secure the proper windshield for your oversized vehicle.
Our specialists have replaced hundreds of windshields, side widows, and rear windshield on oversized vehicles. Get in touch with us to schedule a speedy replacement so you can get back on the road in no time.
Why Choose Orange Blossom Auto Glass?
Free estimates
Get a free estimate with Orange Blossom Auto Glass, no strings attached! All you need to do is share the details of the windshield damage to your car, make and model of the vehicle, and insurance information. This lets us provide you with a free windshield replacement quote right away! We also provide free quotes in rear windshield replacement and side window replacements.
Give us a call today!
Hassle-free claims process, from start to finish
Getting in touch with your insurance agency is both time consuming and daunting. This is where we come in. By working directly with the insurance agency, we can help process your insurance claim in no time. We save you the hassle of having to wait thirty to forty minutes on the phone with your insurance agent.
Orange Blossom Auto Glass will handle every detail of your insurance claim. We're approved with all major insurance companies in Florida. We want to take things off your plate and ensure you get a stress-free experience.
We only use OEM glass
We use Original Equipment Manufacturer glass (OEM) to replace your glass. This guarantees that the new glass has the exact same specifications in terms of size, type, and quality you had before.
One-hour SAFE drive away times
Our technicians replace your glass quickly and expertly by using state of the art adhesives and sealants. These special sealants and adhesives allows your car to get back on the road within just one hour after installation! So you don't have to miss any more appointments or work obligations due to windshield repair.
Orange Blossom Auto Glass values our customers and their time more than anything. We want to ensure you are happy and that you are able to get back on the road right away.
Factory trained technicians
Lifetime Workmanship Warranty
When our replacement specialists finish the job, we provide you with a lifetime workmanship warranty. Our reliable and trained technicians go to great lengths to ensure your windshield receives the best glass replacement available on the market. They go the extra mile and don't cut corners.
If you find any deficiencies in your work, we will take care of the issue without any extra cost to you.
We will not leave you guessing.
Whether it is our convenient auto glass appointment reminders, communications with your technician on the day of the job or our post job follow-up, you will not feel alone and left to wonder.
Lifetime Warranty on windshield replacement.
All of our auto glass repairs and replacements are covered by an industry leading,  lifetime warranty. Please review our windshield repair warranty.
No hidden fees or add on costs.
Believe it or not, it is very common for some of our competitors to quote a price and at the time of installation add on for sales tax, mobile service charges, disposal fees, job essential clips and mouldings and so on. Our quoted price includes everything that will be necessary to complete the job. No extras. No add-ons. If we forgot to include it, we eat it.