While on vacation, a rock hit my window and because of the heat the crack started spreading in seconds, I called the first Auto glass company that popped up on Google search Orange Blossom Auto Glass and they came to my rescue. The guy that replaced my window was so professional, he even said get a picture of your Inspection sticker just in case it doesn't stick properly cause in most cases it doesn't, but he assured me he was gonna do his best and he did. Thank you Orange Blossom Auto Glass for your help.
Bridget White
16:04 10 Sep 19
These folks did EVERYTHING! I called and told them i needed a window replacement. They called the insurance company and brought me in on a teleconference to verify that my claim information was accurate. Once that was completed, they came to my house, fixed my window in no time, and let me know it would be ready to drive in 1 hour. Amazing service! Highly recommend!
Michael Turner
20:54 20 Aug 19
What a great customer service experience! Carolyn helped me with a short turn around need , navigated insurance with/for me, coordinated after hours pick up of windscreen and scheduled an outstanding technician Guillermo that performed the work at my home within hours. Thank you so much for the great customer experience- you made my day.
Mike Dydo
10:41 02 Aug 19
These guys are totally awesome. This is the second time I've needed this windshield replaced. The last company did a HORRIBLE job!!! The tech from OBAG fixed the mess the last company made and had my new windshield in in about 30 minutes. I'd definitely recommend them to anyone who needs a windshield replaced!
Angel was awesome, thank you for replacing my windshield, I will be recommending them to everyone who needs their auto glass replaced.
Krystal Dominguez
18:14 10 Sep 19
We immediately respond to all requests during business hours!
OUR PROMISE TO YOU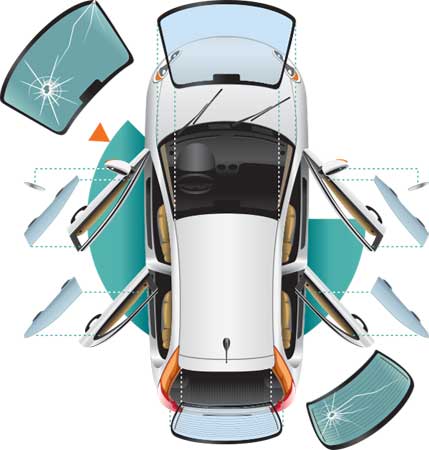 Zero Out of Pocket Insurance Claims
Florida law requires no insurance deductible for all windshield replacement claims
We Use Only the Highest Quality Materials
OEM glass and state of the art adhesives on every installation
We Work With Your Insurance Company
We are a preferred auto glass provider for all major insurance carriers
Free mobile service anywhere in Florida
No need to take time off from work. Our mobile technicians will come to you at no extra charge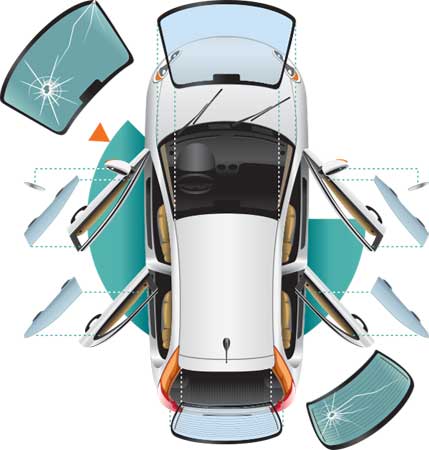 Nationwide Lifetime Warranty
Your satisfaction is our NUMBER 1 concern and we proudly stand behind our work. Warranty Information
No Hidden Fees
There are never hidden fees for mobile service, waste disposal, sales tax and warranties. Many other companies do not disclose these costs
Fast, Same Day or Next Day Service!
In most cases, we can repair or replace your windshield within one business day
Experienced, Expert Technicians
Our certified technicians have an average of 25 years experience
Mobile Auto Glass Replacement and Repair Services in Orlando, Florida
Our cars, trucks and other vehicles are a necessity. They make everyday traveling a lot easier, allowing us to get from point A to B conveniently and quickly. However, the same convenience can become a hassle and bottleneck if the vehicle malfunctions or breaks down at any point.
Whether you're traveling within Orlando, Florida or going from one city to the next, your car needs to be ready to take on the adventure without any hesitation. This is why Orange Blossom Auto Glass offers high-quality, professional windshield repair and replacement services in Orlando.
Equipped with necessary equipment and expertise in our tool belts, we provide auto glass repair services that ensure your safety. We understand that windshield damage happens unexpectedly. No one actually wants their glass to crack or shatter. It might be children playing in the street or an unfortunate accident, mishaps happen.
Our services allow you to take some trouble off your shoulders and get the repair or replacement services needed to fix the issue. This goes for whatever kind of vehicle you might have. We are armed and ready to perform or windshield repair services in Orlando.
Ensuring your Safety with Quality Windshield Repair in Orlando, FL
Located in the sunny state of Florida, we extend our windshield repair and replacement services to all citizens of Orlando. Whether your windshield breaks on the way to have a fun day at Disney World or a solo trip down to Daytona or Cocoa Beach, we can be at your doorstep.
Our mobile services are what make us stand out. Not only do we have some of the most talented technicians performing the repairs and replacements, but they also do it at your convenience. Wherever in Orlando, Florida you might be, they will be at your service.
Windshield Repair Orlando, Florida
Chips and cracks are common troubles that many vehicle owners face at least once in their life. There is no need to fret over it. You can rely on our mobile windshield repair services in Orlando to get your windshield back to its original state without a worry.
If your windshield has damage smaller than the size of a dime, we can fix it effectively before it gets worse. Utilizing state-of-the-art technology and meticulous processes, we mend the broken or damaged glass to improve the appearance of your vehicle.
How it Works
After getting hands-on experience, we have gained the prowess to create windshield repair processes that ensure effective and efficient repairs. We start by evaluating the damage.
With high-quality tools, we extract the air in the breakage with extreme care.
Once done, we replace the gap with a plastic resin cured under ultraviolet light. This mixture settles into the crack, sealing the glass back together while reducing the visibility of the crack.
Our windshield repair services in Orlando are designed and performed meticulously and with precision to that the crack doesn't spread, extending the life of your windshield. With us, you won't need a replacement anytime soon!
If you notice even the slightest of a crack in your auto glass, give us a call and get our Orlando windshield repair services to make it good as new. We suggest that you move quickly and schedule your appointment as soon as possible, ensuring the longevity of your windshield.
Why get Orlando Windshield Repair Services?
Affordable Services
Prevent Small Chips from Turning into Large Ones
Prevent Needing Auto Glass Replacement
Our Processes are Quick
We Use High-Quality Materials for each Repair Job
Windshield Replacement Orlando, Florida
Like every other mechanical product, your car's parts have a lifespan. Once your vehicle has seen its share of adventures, there is a chance that it might have gone through some wear and tear. The windshield is no exception.
Facing the brunt of the wind, tiny stones, and other debris, it keeps you safe on all the journeys you take. After some time, it might need replacement. Our windshield replacement services in Orlando allow us to give your car a facelift.
We have a team of highly trained technicians that are adept in performing complete high-quality replacements without a hitch. Whether your car is previously loved or brand new, if it requires a windshield replacement, we can do it.
Premium Auto Glass Products
A properly-installed windshield not only looks beautiful, but is also the key to keeping you and your passengers safe. It prevents debris from being winded into your eyes in case of a rollover. Without a windscreen, the airbag system will be useless.
We understand this importance and hence, design our windshield repair services in Orlando to meet high industry standards. We go beyond to ensure compliance with Federal Motor Vehicle Safety Standards and utilize Original Equipment Manufacturer Windshields.
With us, you are promised:
Efficient Mobile Windshield Replacement Services in Orlando
Quick Handling of Auto Glass Insurance Claims
Communicative, Trustworthy, and Adept Technicians
Fast Installations
One Hour Safe Drive-Away Lead Time